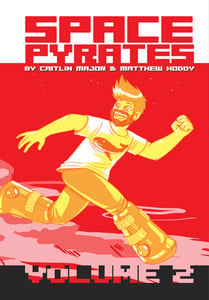 $

15.00
Collecting issues 4-6 of the Pyrate's adventures. Includes epilogue comic!
If you read the first volume and discovered there was no more to read after reading it and you want to read more then do I have news for you! There IS more to read! This is the book for you I'm sure. So probably buy it. Then read it and it will be read too! Yeah!
Ships from supplier.